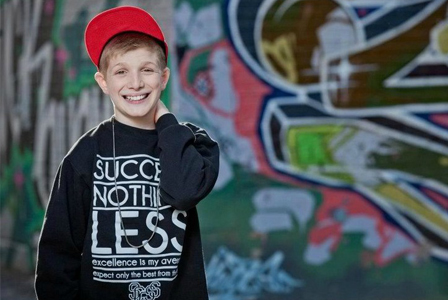 Since he could first speak Lil' Jaxe had a speech impediment. He fought through the disability and bullying to become one of the up and coming rap stars on the Toronto rap scene. Watch as he overcomes his studder through rapping.
Despite being teased by fellow students and teachers since his first day of school, Jake's motivation, artistic passion and raw talent has won him not only the respect of his peers but has grabbed the attention of music industry executives. Whether performing for a crowd or for his idol Drake, Jake is a confident young man who has found his calling as an artist and a means to combat a stutter that once plagued him.
This young boy may only be 14 years old, but he is an inspiration to all, breaking barriers for millions who suffer in silence with speech challenges, bullying and other issues around the world. - liljaxe.com
Check out his most recently released tack titled "The Prettiest Girl I Know" featuring Jeremy Thurber

Share this article!.